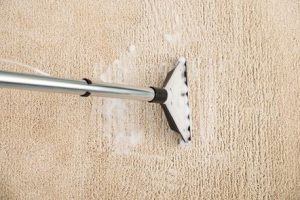 Do you clean your carpets on a regular basis? July is National Carpet Cleaning Month, which should serve as a reminder that you should be spending some time every week or so cleaning your carpets. From vacuuming your carpets thoroughly to bringing in a carpet cleaner and getting rid of dirt that has worked its way deep down into your carpeting, there are steps you can take to clean your carpets. Here are some reasons why it's important to do it.
It will keep your carpets looking their best.
If you don't clean your carpets regularly, they aren't going to look very nice. They'll be filled with dirt, dust, and stains that will drag down your carpet's aesthetic appeal. Carpets can also start to look worn out and flat when they aren't cleaned.
It will cut down on the smells coming from your carpet.
Those with carpeting in their homes, especially those with pets, should clean them to prevent smells from building up. These smells can really emanate when it gets warm inside of a house. By cleaning your carpet, you'll leave your home smelling fresh and prevent your family from having to deal with foul odors.
It will stop germs and bacteria from spreading throughout your home.
Germs and bacteria accumulate in carpets and start to spread over time if they're not cleaned up. If you have children who spend a lot of time playing on your carpeting, the last thing you want is for them to be exposed to germs and bacteria unnecessarily. Therefore, take the time to keep your carpet clean of anything that could make those in your family sick.
It will save you money in the long run.
When you care for your carpeting, it will last you longer. You will essentially be protecting the original investment you made in your carpets and elongating the time you'll have them. You won't have to worry about replacing carpets anytime soon when you clean them and give them the attention they deserve.
If you've tried cleaning the carpets in your home to no avail, Carpet Closeouts can provide you with new carpeting that will look and feel great. Call us at 602-493-7700 to order new carpets for any room in your house.