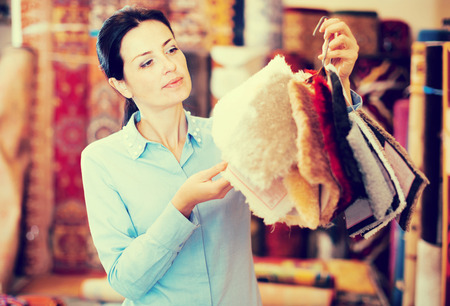 To most people, a carpet is a carpet. They don't know much about the differences between different types of carpeting and they don't really know how to tell the quality of a carpet… but you're here, reading this blog, and you're the kind of person who appreciates learning about such things.
What are some factors/characteristics that contribute to a carpet's overall quality? 
Face Weight
Face weight is the weight of the carpet pile per square yard of carpet, measured in ounces. Generally, a higher face weight represents a more durable carpet. Most carpets have a face weight somewhere between 20 ounces and 100 ounces, with the average for residential carpet falling somewhere between 35 to 60 ounces. 
Carpet Density
Carpet density refers to how close together fibers are stitched into the carpet backing. Higher density values generally indicate more durable carpets. 
Fiber Twist
What about the twist of the fiber? This is one of the best indicators of carpet quality. What is fiber twist, anyway? It's the number of times the strands of fiber are twisted together. It's measured to within a one-inch length of the fiber, and known as the carpet's twist number or TPI (turns-per-inch). The higher the twist number, the higher the quality of the carpet. The more fibers are twisted together, the stronger the carpet. Most residential cut pile carpets have a twist number between 3 and 6, while some friezes have up to 8 turns-per-inch. Note: looped style carpets (Berbers) are not gauged by twist since the yarns are looped back into the carpet. 
Fiber Type
Speaking of fiber, the type of fiber the carpet is made of is, of course, a big factor in the carpet's quality. For instance, nylon is the most common carpet material and that's because it's the strongest fiber– the most durable of the synthetics. It's also easy to clean and maintain. There are other fiber types, and you can do some online research to determine which would work best for your specific needs. Similarly, carpeting comes in different styles which can influence performance. Common residential styles include Saxony, Berber, frieze and cut-and-loop. Each style is available in a range of qualities, with some better suited to high traffic areas than others.
At Carpet Closeouts in Phoenix, you can get "premium brands at wholesale prices." In other words, you get high quality carpeting that won't break the bank. Furthermore, salespeople will help you pick out the kind of quality carpeting that will best suit your needs. For more info, please call Carpet Closeouts at 602-493-7700.