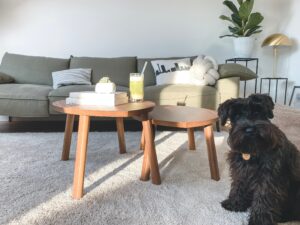 Carpeted floors are great additions to a home, but eventually, they will need to be replaced. A new carpet can offer a sense of warmth and comfort to your home that no other flooring option can. If your current flooring has suffered from any wear or damage, it can be difficult to decide whether or not it needs to be repaired or if it's finally time to replace it.
Here are some of the most common signs that it's probably time to replace your carpet:
You Don't Love the Color or Pattern
Whether you picked it out years ago or your home came with this carpet installed, a big reason why homeowners replace their carpeting is that they don't love the color or pattern of their carpet. Over time, certain colors can start looking dated. Freshen up your home with a new carpet that matches your taste and style of your home.
Your Carpet Flooring is Old
Typically, a good carpet can last you anywhere between 5 and 15 years. How long it will last will depend on the quality of the rug, padding, and wherein your home was installed. For example, high traffic areas like your hallways and entryways will usually need replacements a lot faster than other rooms in your home because they have more people walking on them each day.
You're Running Out of Furniture to Hide Your Stains
Accidents happen. And although using your furniture to cover up carpet stains may seem like a good idea, it may be a big indication that it's time to replace your carpet. If you happen to spill something on your carpet, it's important to treat those messes as soon as possible to avoid stains from forming. The longer you leave a mess, the more time those liquids have to seep into your carpet.
You Smell or See Mold and Mildew
Does your carpet smell? Bad odors are a sign that you may have mold or mildew forming beneath your carpet. Mold thrives in moist, dark places, so if you have any carpet in your home that has experienced water damage, there is a chance that it needs to be replaced soon.
Is it time for a new carpet? Contact Carpet Closeouts today to learn more about our affordable flooring solutions. From quality carpet products to stunning hardwood floors, we have various flooring options available to complete your home. Contact us today to learn more about our top-quality products and services.