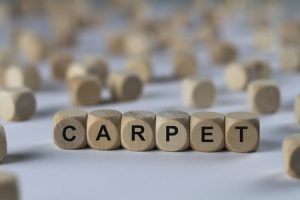 Are you looking for carpeting that will make your home or office feel warmer and more comfortable when the temperature drops? Tuftex carpeting might be your best option. It's known for providing homes and businesses with thermal resistance and can help you cut down on your energy costs. There are other advantages that come along with installing Tuftex carpeting, too. Check them out below.
It's available in a wide range of colors, styles, and textures.
Whether you're searching for a dark-colored carpet for a high-traffic area in your office or something lighter for the living room area in your home, there is almost no end to the options that you'll have when you choose Tuftex carpeting. Tuftex carpeting comes in so many different colors, styles, and textures and is one of the most attractive carpeting options on the market today.
It can help reduce noise.
Most homes and businesses are filled with all kinds of electronics these days that make a lot of noise. From TVs and computers to smartphones and tablets, noise frequently fills the air in both residential and commercial properties. If you want to eliminate some of that noise, Tuftex carpeting will help you do it. It can serve as a sound barrier in homes and businesses and prevent noise from carrying throughout them.
It can stand up to wear and tear for many years.
When you install carpeting in your home or business, you want it to be able to last for a long time. Some types of carpeting are only designed to last for a few years, no matter how hard you work to maintain them. But Tuftex carpeting will last for many years when you clean it and maintain it properly. It's built to be durable and tough in any environment.
Would you like to install Tuftex carpeting in your home or business? Let Carpet Closeouts tell you more about the benefits you'll enjoy with it. Call us at 602-493-7700 today for more information on our carpeting options.