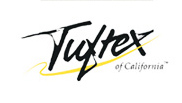 Located in Phoenix, Arizona, Carpet Closeouts offers a variety of flooring options, including Tuftex flooring and carpeting.
Tuftex carpet is an extremely reliable brand of carpet that offers many benefits for both your home and the environment. While wear and tear on any flooring is inevitable, with proper care, Tuftex carpeting is extremely long-lasting and resistant to degradation. Combined with the miniscule impact this carpeting has on the environment, Tuftex is a fantastic choice for any home. Whether you live alone, have rowdy children or rambunctious pets, or have allergy concerns, this carpet is a fantastic and durable option – exactly why Carpet Closeouts offers it for sale.
Beyond the basic benefits of Tuftex flooring, however, there are other reasons why this carpet is ideal for your home. Carpet doesn't have to be boring, and Tuftex carpet offers bold styles, patterns and colors and textures to give you a breadth of choices that are completely unique to match your and your home. Bring new warmth, vibrancy and an enhanced personal touch to your home with Tuftex.
To learn more about Tuftex carpet in Phoenix, stop in to Carpet Closeouts' showroom on North Cave Creek Road or call them today at 602-493-7700.