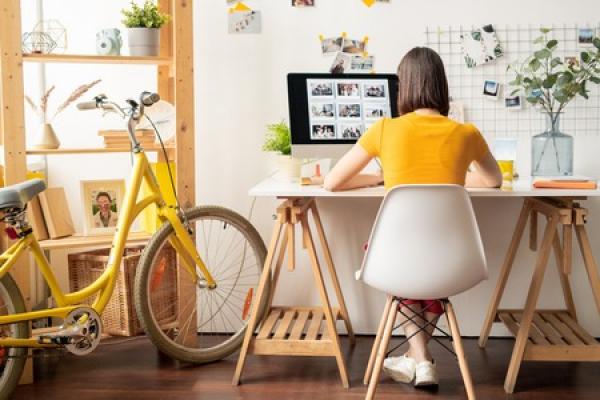 Whether you have a home office or have an office set up in a shared room, making a designated space for your office is key to effectively working from home.
A huge importance to the comfort and appeal of your office is flooring. Regardless of where your office is, these three tips to upgrade your office with flooring are sure to help!
Vinyl
Vinyl is an incredibly durable flooring! This option is more suited for a whole office- however, if your office set up is in another shared room in your house, we would be remiss if we didn't tell you that many people chose to do many rooms of their house with vinyl flooring.
An added bonus is that if something happens to your floor, vinyl is very easy to repair and replace!
Carpeting
When people began working from home, many chose to invest in standing desks. With this, some chose to add an under-the-desk treadmill- or, similarly, purchase an exercise bike or treadmill to keep in their office. While it's a great way to get exercise, it can also make quite a bit of noise!
If you live in an apartment, or if your office/office area is on the second floor, you'll want to invest in carpeting!
Carpeting insulates noise, so whether you want to muffle outside noise or make sure your calls or meetings remain private, carpeting can help!
Add an Area Rug
If your office has floors you want to protect, we suggest getting an area rug! Not only can they make your space feel your own, but they can also protect your flooring.
Area rugs work great in any space, and can truly add vibrance and personality!
It's time to make your home office or office space your own! Having an environment where you can truly relax without worrying about noise or damaging floors is sure to boost your morale!
To begin upgrading your home office, come visit us at Carpet Closeouts! We offer an extensive, affordable, flooring collection, including: hardwood flooring, vinyl flooring, area rugs, carpet, natural stone tile, plus custom carpets! We have a wide array of options, and we know you will find something you love. To get a quote or to get started on updating your flooring, give us a call at 602-493-7700.