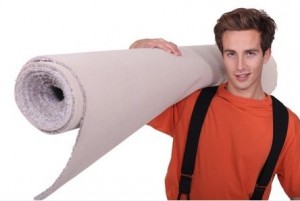 Are you torn between hardwood flooring and carpeting for a particular room or rooms in your home? It's a decision that many homeowners wrestle with, and while there are certainly advantages for both, let's concentrate on the benefits of going the carpeting route.
Noise Reduction
One of the advantages of choosing carpeting for your home is that it helps reduce the sound vibrations of modern "necessities," such as noisy televisions, speakers, surround sound, etc. Carpets, especially carpets upstairs, will reduce the amount of noise your family members or housemates hear below you.
Long Lasting
When properly maintained, carpets will prove to be quite durable and will keep their look for years to come, making it a worthwhile investment.
Easy to Take Care Of
Speaking of maintenance, carpets are relatively easy to keep clean. Simply routinely vacuum them, and take care of stains as soon as they happen. A thorough and perhaps professional cleaning every couple of years will also ensure it keeps a pristine appearance.
Personality
Another advantage of carpeting is that it allows you to display your creativity and personality. With hardwood flooring, you have very little control over what it looks like. Conversely, with carpeting you can choose colors, patterns and shapes that suit your personality and your home's décor, giving your home a bit of panache in the process.
Carpet Closeouts offers residential carpets at discount prices, ensuring you can get a beautiful carpet at an affordable price. For more information, contact us today.