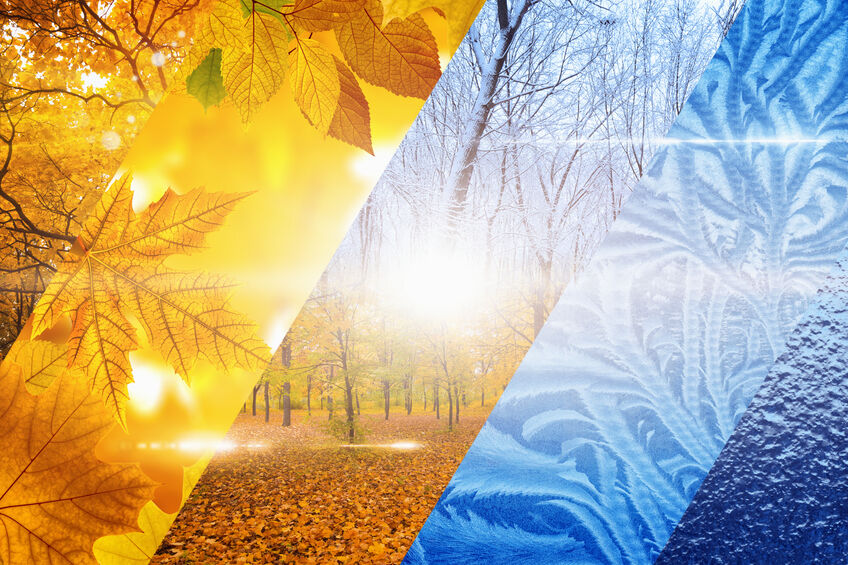 Before we get into the tips: we know it's still summer! But the best time to prepare your floors and home for the fall and winter is in summer- after all, no one wants to run to the store in the cold only to find out what they need is gone!
Below are three tips for protecting your floors in the colder months.
Thick Outdoor Mats
Having thick outdoor mats near the entrances of your home is a great way to ensure minimal outside debris gets tracked in. Even if you're coming in from just a quick trip outside, making sure that you scrub your shoes on the mat before you walk in greatly minimizes the amount of damaging materials, such as mud, puddle water, snow, or salt, being brought into your home!
Rubber Shoe Mat
After thoroughly wiping your shoes off, the next step upon coming inside is placing them on a shoe rack. Many places sell thick rubber mats that are waterproof and have a well so water and ice melting can stay inside the mat, protecting your floors!
Tip: if you have a furry friend that gets walked outside, get booties for them! The boots do a great job at protecting their paws from harsh salt, and you can take their boots off and dry them on the mat next to yours!
Vacuum Before Mopping
Another tip is to vacuum before mopping. This ensures that any salt particles that may have been tracked in won't be dissolved into your flooring or scraped across it.
The most important thing, however, is ensuring that you have high-quality flooring. Here at Carpet Closeouts, we are Phoenix's premier premium flooring retailer. We pride ourselves on providing you with excellent quality flooring at affordable costs.
Even the highest quality flooring needs a little extra love during the winter months! Carpet Closeouts has an extensive, affordable, flooring collection, including: hardwood flooring, vinyl flooring, area rugs, carpet, natural stone tile, plus custom carpets! We have a wide array of options, and we know you will find something you love. To get a quote or to get started on updating your flooring, give us a call at 602-493-7700.