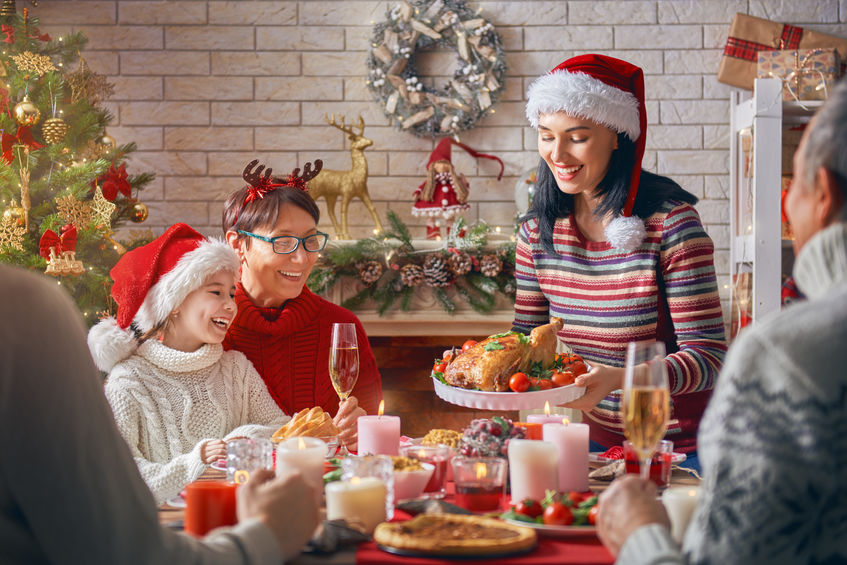 Are you hosting the holidays this year? With extra people in your home, it's important to take a few extra precautions to protect your flooring from damage!
Give your floors a little extra love and attention this holiday season by following these tips:
Clean Your Carpets Before Guests Arrive
Before the guests arrive at your house, it's important to spend the necessary time tidying up your home. In addition to dusting, decluttering, and washing your floors, make sure you're taking some extra time to vacuum and clean your carpets.
Encourage Your Guests to Remove Their Shoes at The Door
There is nothing wrong with asking your guests to remove their shoes at the door when they arrive at your home! One way to help encourage your guests to remove their shoes at the door is to have a designated area where guests can keep their shoes.
If your guests don't remove their shoes, you're risking the chances of them trudging mud or snow on the way inside.
Keep a Mat Under Your Christmas Tree
If you have a real Christmas tree, then you know that they can be messy. One helpful way to control the mess is by placing a mat underneath your tree to keep sap and pine needles off your carpet.
Tree sap can often be difficult to remove once it seeps into your carpet, so adding a mat will help you avoid this!
Be Careful with Food and Drinks
This may be one of the hardest to avoid. If you're worried about getting your carpets dirty, politely ask your guests to eat and drink meals in a non-carpeted room of the house. Another option is that you can choose foods that coordinate with the color of your rugs. For example, if you have white carpeting, maybe serve white wine instead of red.
Also, remember to place trash cans all around! Having accessible waste bins will make your clean up easier and help make sure that crumbs and spills don't end up on your carpet.
Clean Your Carpets After
Your time with your friends and family are what matters the most during the holiday season! Don't sweat trying to keep your carpets perfectly spotless. After your event, you can always get your carpets professionally cleaned if needed.
If you're looking to add new carpeting into your home, check out our carpeting options. Give us a call at 602-493-7700 to talk to us about all of our excellent carpeting options!