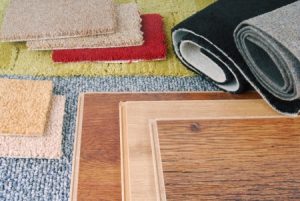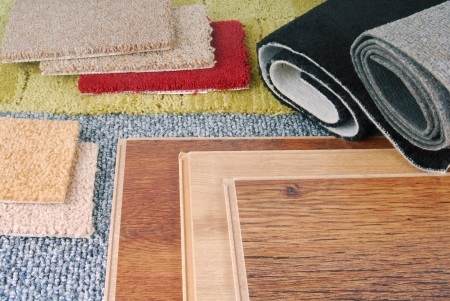 Picking the right carpet to go with the color of a room can be intimidating. For most people, they're not too sure what to pick… but that's why they read blogs like this, right?
Process of Elimination
First things first– with colors, eliminate colors you don't like at all. If you don't want anything to do with the color purple or green makes you want to vomit, for whatever reason, then those colors are "off the list" of colors in the running, right?
Lighter at Home
Next, think about this: carpet tends to look lighter in a home than it does in the store. So, if you're able to get a carpet sample, you should bring it home, look at it under the normal lightning of the room you'd put it in, and then decide whether or not it makes sense to you.
Room Size
Do you, like most people, want to make your room(s) look bigger? If so, then you're going to want to choose a lighter color carpet. That said, if you're worried about hiding potential stains, you might want to go with a solid dark colored carpet– dark brown, for example. Dark colored carpets are also good at hiding seams/gaps. Better yet, consider a multicolor or flecked carpet, which does a great job of hiding both stains and dirt over time! Basically, anything "wrong" will most likely just blend in with that style of carpet.
My Color Equals What
As for the actual color(s) you decide on, know this: each main color can be summed up in one word. Red is "stimulating." Orange is "warm." Gold or yellow equals "cheerful." Green symbolizes "nature." Blue is "soothing." And purple is associated with "wealth." (In the old days, purple was the color of royalty!) What about black and white? Black can feel "elegant" if done right, but most of the time it's associated with "emptiness." Hmmm… White, meanwhile, is associated with "cleanliness" and "purity." Want something kind of "neutral?" Then go with beige or gray.
Okay, so if you have light gray walls, then go with carpeting that's navy blue, burgundy or black. Are the walls dark gray? Then choose a cream or multi-colored carpet. For beige walls, try light blue or pink carpeting if you're feeling bold. Otherwise, get a slightly different tone of beige for your carpeting if you want to stay neutral and conservative– as most people do! Do you have white walls like most people? If so, pretty much any color goes with white.
If you're in the Phoenix, AZ area and need help selecting the right carpet for your home, check out the many styles available at Carpet Closeouts.