Are you on the hunt for a carpet store that can help you find the right carpeting for your abode? Google "carpet stores near me" and you will likely see at least a dozen different options pop up. However, you shouldn't choose just any old carpet store to assist you with your carpet needs. You should look for the best one in your area and use their services. Here is how to find the right carpet store.
Ask your family members and friends for carpet store recommendations.
If you know a few people who have had carpet stores install carpeting for them in recent months or even recent years, speak with them about which carpet stores they used. Searching for word-of-mouth recommendations from family members and friends might just be the best way to find the right carpet store. You'll get first-hand information on what it's like to work with carpet stores and find out what they have to offer.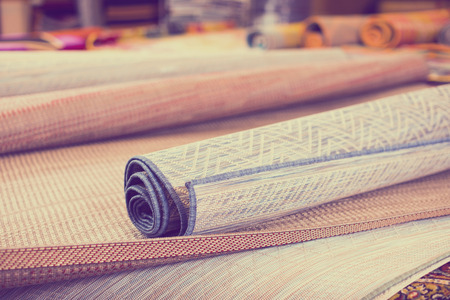 Look into reviews for local carpet stores.
Don't know anyone who has had carpeting installed in their home recently? There is another reliable way to get carpet store recommendations. Take the long list of options that you got when you Googled "carpet stores near me" and look up online reviews for each carpet store on your list. You can see which carpet stores come highly recommended by others as well as which ones have given those in your area nothing but headaches.
Poke around on a bunch of different local carpet store websites.
Outside of trying to get carpet store recommendations from others, you should also spend some time browsing around on the websites of local carpet stores. You can find out everything from which products a carpet store sells to how much a carpet store charges for carpeting right on their website. Take advantage of this and devote an hour or two to scouring carpet store websites for information.
At Carpet Closeouts, we believe that we're the right carpet store for you, and we'd love to get the chance to prove it to you. Call us at 602-493-7700 to discover why so many homeowners have turned to us for their carpet needs in the past.