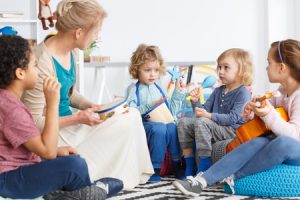 Many schools have hard flooring installed inside of them. If you can avoid it, you should try not to have hard floors put in schools. Carpeting is often a more prudent option for a variety of reasons. Check out some of the ways in which new carpeting will prove to be superior to hard flooring below.
Keeps classrooms quieter
When you have hard floors in a classroom, it'll result in more noise. Between teachers and students walking on the floors and sounds echoing off of them, classrooms are going to be filled with noise when hard flooring is in place. Carpeting will cut down on a lot of the usual noises in a classroom and make it easier for students to study and pay attention to teachers.
Makes classrooms safer
Hard flooring in classrooms can get slippery over time and cause students to slip and fall. It will also provide very little cushioning if students ever trip and fall to the ground. You can prevent injuries from taking place in classrooms by putting new carpeting down.
Improves the indoor air quality in classrooms
There are some people who are under the impression that carpeting can take a toll on the indoor air quality in classrooms. But the opposite is actually true! Carpets can trap dust, allergens, and other contaminants and prevent them from lingering around in the air. As long as carpeting is vacuumed regularly, you won't have to worry about the indoor air quality in classrooms.
Gives classrooms a more comfortable feel
By installing carpeting in classrooms, you can give students the chance to sit on the floor when completing activities or gathering around teachers for story time. This simply wouldn't be possible with hard flooring. Additionally, carpeting will make classrooms feel cozier throughout the school year.
Want to see some of the carpeting that you can have installed in your classrooms? Carpet Closeouts can show you a bunch of carpeting options and help you pick out the right carpets. Call us at 602-493-7700 today to discuss why carpeting would be the right choice for your school.