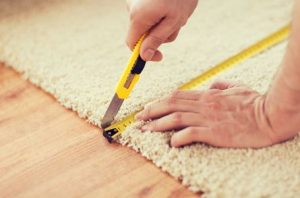 Adding carpeting to your home is one of the simplest ways to make it more comfortable as a whole. Whether you choose to carpet one room or your entire house, you will notice a difference right away. Let's take a look at some of the ways carpeting will work to make your home feel more comfortable.
It will make it quieter.
When you have hardwood floors, tile floors, or another hard surface for flooring, it will result in a lot of noise throughout your home. Even if someone is doing something as simple as just walking, everyone will be able to hear it. Carpeting will muffle sounds and reduce the noise, thus increasing the comfort level in your home.
It will make your floors softer.
Your floors will physically feel softer when you have carpeting installed. It doesn't matter if you go with high-pile carpeting or something low. You will still feel the comfort in your feet when you walk on it, and you will also enjoy snuggling up on the carpet if you have it installed in a living area.
It will improve your air quality.
Carpeting is known to improve the air quality in homes. It works to trap things like dust, pet dander, and other contaminants that would normally fly through the air. And as long as you vacuum your carpets regularly, you won't have to worry about them finding their way back into the air at any point.
It will look great.
When you choose the right carpeting for your home, it will make it feel more like home. There are lots of stylish carpeting options that will make you feel comfortable from the moment you walk through your front door.
Do you want to make your home more comfortable? Ask Carpet Closeouts to come out and install carpeting in your house. Call us at 602-493-7700 today to start the process of picking out carpets.