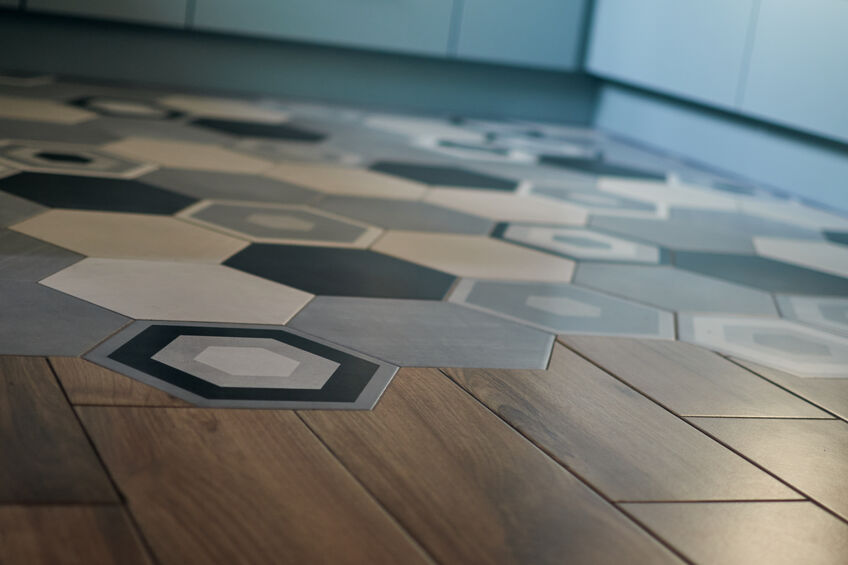 Flooring is not only an important part of any home, but it can be unique or a centerpiece! Some people choose to modernize their floors, whereas others want some vintage nods in their flooring. "Vintage" means anything from 2002 back. So, while hearing vintage may evoke images of 1970's shag carpet, it can also mean terracotta kitchen tile! Knowing the history of flooring is an important step in deciding on what to do in your home, so we will go over the types of flooring, their origins, and how they're evolving.
Carpet
The first forms of carpet were made from sheep wool around 2,000 BC. Carpet has changed quite a bit since then. It is widely regarded that the 1960s-1970s were the heydays for carpet, with carpet even making an appearance in the bathrooms in some homes! While most did not rush to keep the carpet in their bathrooms, many people did cover up their original hardwood flooring with carpeting in most rooms.
Today, we see most people having carpets in places like their living rooms or bedrooms. Or, they may choose to add a custom rug!
Tile
Ceramic tile is believed to originate in 1000 BC. While it's certainly changed a bit, many people still love to feature vintage ceramic tile in their homes! Tile can come in all forms, from natural stone flooring to classic tile! It's certainly a versatile flooring, and many places feature tile throughout their homes! Today, we see it in mainly kitchens and bathrooms.
Hardwood
Hardwood floors date back to the early 1600s. Within the last 20 years, many people have been trying to reclaim the hardwood floors that were covered up by carpet, or replace their current flooring with hardwood. Today, hardwood floors are typically seen in living rooms and dining rooms, but some people choose to go with cohesive flooring, meaning that the hardwood flooring is throughout each room of their home!
Vinyl
The most modern of the flooring listed, vinyl flooring made its first appearance in 1933. Many people opt for vinyl in spaces like kitchens and bathrooms. Some people repurpose vinyl flooring as a backsplash, or choose to redo their bathrooms every few years with it. We see a trend of the 1950s coming back: people nodding to retro roots, such as black and white vinyl checkered kitchen floors! We also see modern vinyl emulating wooden flooring and different patterns, making it an overall fantastic choice for any room!
Whether you want to bring back something from your childhood, or update, Carpet Closeouts has you covered. Here at Carpet Closeouts, we are Phoenix's premier premium flooring retailer. We pride ourselves on providing you with excellent quality flooring at affordable costs. We have everything from hardwood to natural stone tile, plus custom carpets! To get a quote or to get started on updating your flooring, give us a call at 602-493-7700.