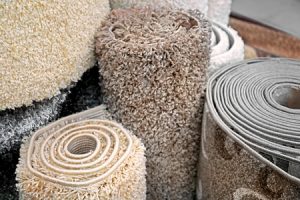 Business owners and managers have to make all sorts of decisions, including, sometimes, what carpeting to have installed, right?
What are some of the things to consider when choosing carpeting for business use?
Complementary
First, does it suit the space where it'll be? Obviously, the space where the carpet goes helps determine the color, texture and durability of carpeting needed.
Traffic Patterns
Speaking of durability, will the carpet be in a high-traffic area where lots of people will be walking all over it, everyday? Or will it be for rooms that rarely get foot traffic? Again, how much foot traffic a room ultimately gets helps determine its carpeting. Higher traffic means you'll want to pay for the more durable types of carpeting that can withstand lots of feet and movement.
In the Budget
Cost-wise, consider if the carpeting you're interested in will be cheap to maintain. Also, does it fall within your budget? Sometimes business owners make the mistake of spending too much money on expensive carpeting that costs a lot to maintain, only to find out, down the line, they can't "keep it up." The best advice is to buy carpeting that's affordable and within your current budget with some "wiggle room" left for maintenance in the months to come.
Color Schemes
With business carpeting, it's best to go with darker colors like navy blue, burgundy and brown. If you get patterned carpeting, that'll do even more to hide dirt and stains. Be sure and invest in the backing/padding of a carpet, since that will help it hold up to lots of daily foot traffic.
As for colors, use gold to make a room feel elegant. If you want a playful, lively look, try neon colors in your carpeting and/or bright/bold colors. Specifically, red and orange are stimulating colors which will liven up a room. That said, if your business is more serious, then go with grey, black, or blue. If you're not sure what kind of carpeting would make sense for your business, you're always welcome to ask experts at carpeting stores, like Carpet Closeouts of Phoenix.
In the Phoenix region, you can get discount carpeting for your business at Carpet Closeouts, conveniently located at 17442 N. Cave Creek Road. There are plenty of colors and styles of affordable commercial carpeting available in store; please call Carpet Closeouts with any questions at 602-493-7700.