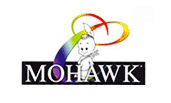 Carpet Closeouts features Mohawk discount flooring and Mohawk discount carpeting in a variety of colors, designs and textures. From plush carpets to rich hardwood flooring, laminates and tile, Mohawk gives you durable, comfortable and stylish flooring for any room in your home. Take a look at a few of the styles available at Carpet Closeouts and find the perfect flooring to complete your new room.
Whether you are looking for brand new carpeting to complete your home renovations, or you are updating a single room, Carpet Closeouts has exceptional pricing on the best brands. Mohawk manufactures all carpets, hardwoods, laminates and tiles in the U.S. using high-quality materials and sustainable manufacturing processes, so you can feel good about every aspect of your flooring. From deep chocolate hardwoods and polished tile for your kitchen or bathroom to soft, luxurious carpeting for your bedroom or living room, Mohawk flooring gives you a wide selection of colors, textures and flooring types.
Take a look at samples online or stop in Carpet Closeouts to find flooring for your home. If you are looking for something specific, call Carpet Closeouts for more information.