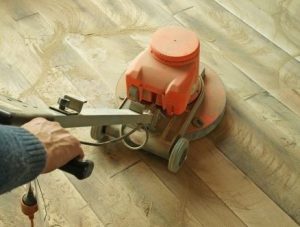 Refinishing hardwood floors is a great way to breathe some life back into your home's flooring. If your floors have seen better days, then you might want to reconsider doing it. However, you also don't want to do it too soon. You could potentially sand away some of the patterns that have been ingrained into your flooring over the years. Here are some things that will let you know it's time for refinishing.
Your flooring has more than just small surface scratches.
If you are thinking about refinishing your flooring because you have a few scratches on it, you should know that there are ways to get rid of those scratches without refinishing everything. There are products you can use to fill in small scratches so that you don't need to refinish the whole floor to get rid of them. However, if you have a lot of scratches and, in particular, deep scratches, then refinishing is probably your best option.
Your flooring is in good shape outside of its general appearance.
There are some people who will attempt to refinish hardwood flooring that feature boards that are warped, cracked, or otherwise damaged beyond repair. Refinishing a floor with these kinds of boards won't erase the damage. But if you have a floor that is in good shape overall except for the way that it looks and it has scratches and scrapes throughout it, refinishing might be the way to go.
Your flooring has been sitting underneath carpeting or other flooring for years.
Believe it or not, there was a time when people would actually cover up their beautiful hardwood floors in favor of carpeting and even other types of flooring. These floors will usually appear to be pretty beat up and faded when they are uncovered. Refinishing them can bring them back to their former glory.
At Carpet Closeouts, we can help you decide whether or not refinishing is the right move for you. In some cases, simply replacing your hardwood flooring might be the best choice for you. We have plenty of hardwood flooring options and can help you pick out the best one for your home. Call us at 732-739-2323 today to get started.