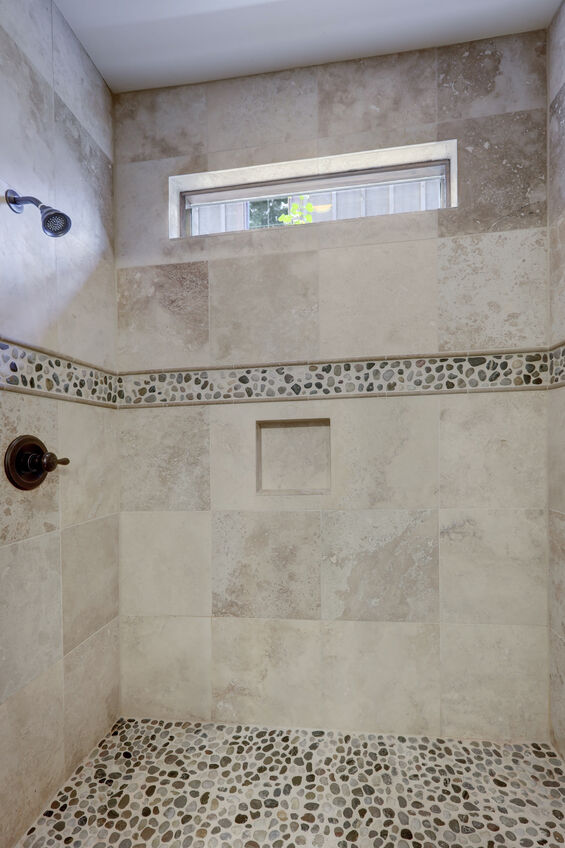 Stone flooring has long been a popular option for homeowners across the country as it provides a natural, rustic look and is a resilient and durable material.
It goes well with most design themes and it can stand up to the wear and tear that comes from more heavily trafficked areas.
Whether you're interested in installing a natural stone floor in your kitchen, bathroom or any other space, make sure to consider these other trendy areas that are sure to give your home the look you've been dreaming of.
Entryways
An entryway is the first area that visitors see when they enter your home, making it the ideal place to show off your design preferences.
If you want to create an entryway that will wow visitors, consider natural stone flooring. This floor type not only looks great, but it will also be able to stand up to the large amount of traffic that is seen in entryways, won't be scratched by children or pets who come charging through the entrance of the house and is even ecofriendly.
Better yet, natural stone entranceways are the perfect idea for cottages, cabins and other rustic looking properties.
Shower Floors
We've long known that stone flooring looks great in bathrooms, but many people fail to consider adding stone to their shower floors. Whether you want natural stone in your shower to match the stone floors in your bathroom or want to give your shower floor an upgrade, stone is an ideal option.
It's not only a durable material, but it is also water resistant and extremely easy to clean, so you won't have to worry about soap scum or other unwanted materials lingering in your shower any longer.
Whether you have a walk-in shower or tub, consider adding natural stone to transform the look and feel of your bathroom.
Around a Fireplace
Another trendy space to add natural stone is the floor around a fireplace. We've all seen fireplaces that feature stone around them on the walls, but why not extend the stone all the way to the floor?
Natural stone will give your fireplace a rustic feel and there are several options to choose from that will match most any theme you have. Stone also stands up to heat, so you won't have to worry about it being damaged by fuel or fire.
When you're ready to have your flooring upgraded with natural stone, we ask that you think of our team at Carpet Closeouts.
Located in Phoenix, AZ, we proudly offer discounted stone flooring to homeowners across the United States with our convenient and affordable shipping options.
To learn more about our experienced team or the stone flooring we have available. Give us a call today at (602) 493-7700 improve the look and functionality of your home.