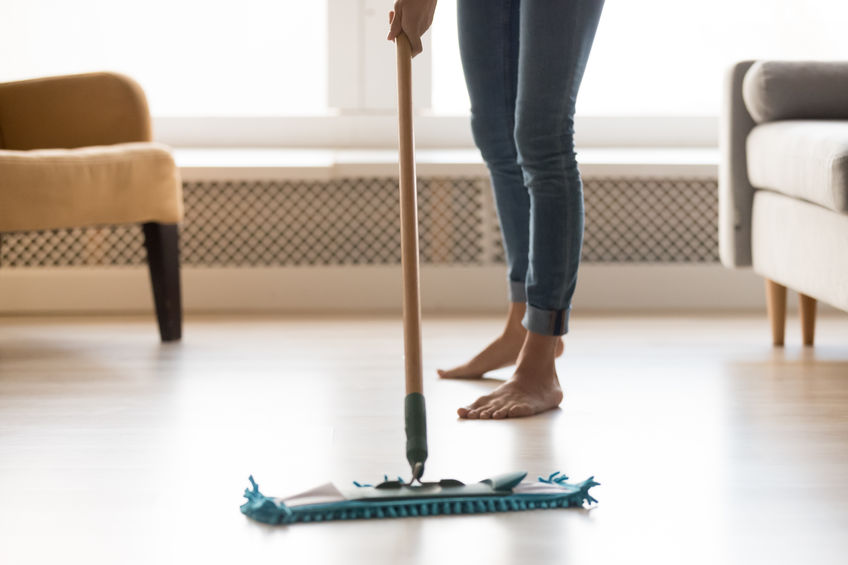 If you're looking to add new flooring to your home, vinyl floors are an excellent option! The popularity of vinyl floors has increased significantly over the past few years because they are an affordable, high-quality, and low-maintenance flooring option for your home.
Although vinyl is categorized as a low maintenance flooring option, you still need to properly take care of it because some things, like harsh cleaners and certain spills, can cause damage to your floors.
Let's look at some of the ways you can maintain the natural beauty of your vinyl floors:
Wipe Up Any Spills Immediately
Regardless of what you spill on your vinyl floor, you should always clean up your mess immediately. Certain substances like juices or sauces can leave a stain if they are left on your floor for too long.
Believe it or not, even water can cause damage to your flooring. As a rule of thumb, always practice cleaning up spills immediately after you notice them.
Don't Move Heavy Pieces of Furniture Across Vinyl Floors.
If you need to move a piece of furniture across your vinyl floors, always take extra precautions by placing a plywood sheeting path underneath the piece you're trying to move. Heavy furniture pieces such as your kitchen table or refrigerator can cause dents or scratches on your vinyl floor if they aren't moved properly. Not only will plywood sheeting paths make your move easier, but it will also protect your flooring!
Use a Doormat to Keep Unwanted Dirt and Chemicals Away
One of the easiest things you can do to protect your vinyl flooring is to add a doormat to your entryway. Dirt and chemicals are two of the biggest threats to your vinyl flooring, so it's important to do what you can to keep them away from your floor.
Don't Use Abrasive Sponges to Clean Your Floors.
No matter how sticky the mess, never use an abrasive sponge to clean your floors. The sponge's rough side can create scratches and cause more harm than good on your vinyl floor.
Are you looking to add vinyl flooring to your home? Give Carpet Closeouts a call at (602) 493-7700 to learn more about our luxury vinyl flooring options!