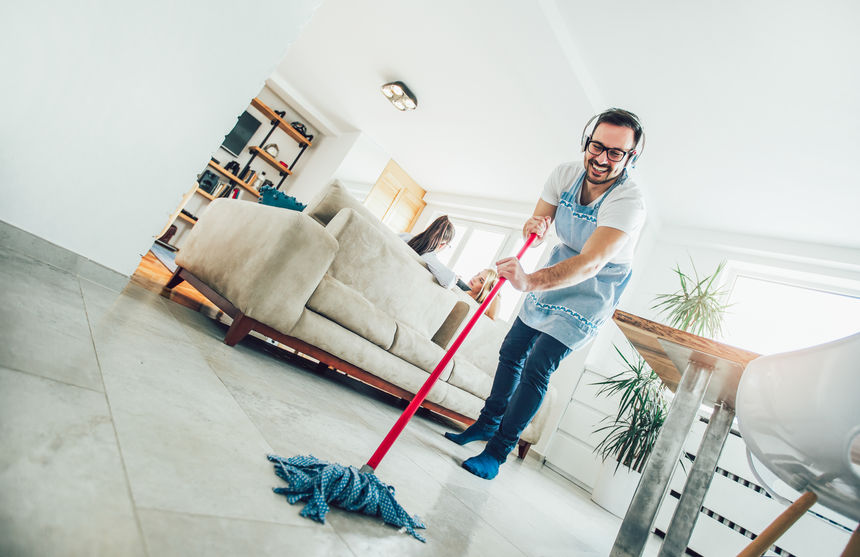 It's almost officially spring, which means it's the perfect time to deep clean your home or business. When it comes time to start cleaning your floors, you'll notice that many homes and businesses feature different flooring types. One of the most popular being natural stone floor tile.
To make sure you're cleaning your natural stone floor correctly this spring, here are some tips for caring for your floor:
Carefully Prepare Before You Start Cleaning
Before you dive into cleaning with new products on your floor, always test new products in an inconspicuous spot. Be sure to carefully read the directions of the products before cleaning.
When you're cleaning natural stone floors, try and stay away from acidic cleaners. Cleaners with acidic properties can be too strong for your natural stone flooring and can damage the floor. Instead, find gentle cleaners that are made specifically to clean stone floors.
Scrub Badly Stained Areas
It's common for certain areas of your floor to be more susceptible to dirt and grease. If you notice parts of your floor looking dirtier than others, don't be afraid to grab a brush and start scrubbing these areas. You may need to experiment with different brushes to see what works best for you!
Everyday Maintenance
To make your spring cleaning more manageable, make sure you're keeping up with maintaining your floors throughout the year. If you notice a spill on your floor, don't just leave it sitting there. Make sure you're cleaning it as soon as possible!
You should also be regularly dry mopping your floor. Using just a dry mop on your floor is a great way to remove any daily dirt and grime.
Seal Your Natural Stone Floor
One of the most important maintenance steps you need to take is to seal your natural stone tile floor with impregnators or sealants. Stone is a porous material, which can absorb things like dirt, liquids, and bacteria. For the best results, your goal should be to seal your floors about twice a year.
If you're considering adding natural stone flooring to your home or business, please contact Carpet Closeout. Although we are located in Phoenix, AZ, we will ship anywhere in the United States! Please browse our website to learn more about our durable, easy to maintain, natural stone flooring options.