If you're looking for area rugs in Phoenix, then you have come to the right place. Carpet Closeouts offers many discount options, including large area rugs. When you're in the market for modern area rugs that can really augment a room, our carpet specialists can help you find the perfect selection for your needs. We offer top rug brands for sale at the most affordable rates. As a discount warehouse flooring store, we provide our customers with huge savings—including deals of up to 50% off regular retail pricing!
The area rugs in our inventory come complete with the latest industry standards, including stain fighting technology. They're also made from environmentally friendly materials. To make sure we have an option for nearly all styles and tastes, we have an unmatched collection of area rugs available in a wide array of colors, materials and textures from many of the top brand names in the industry.
Custom-Made Area Rugs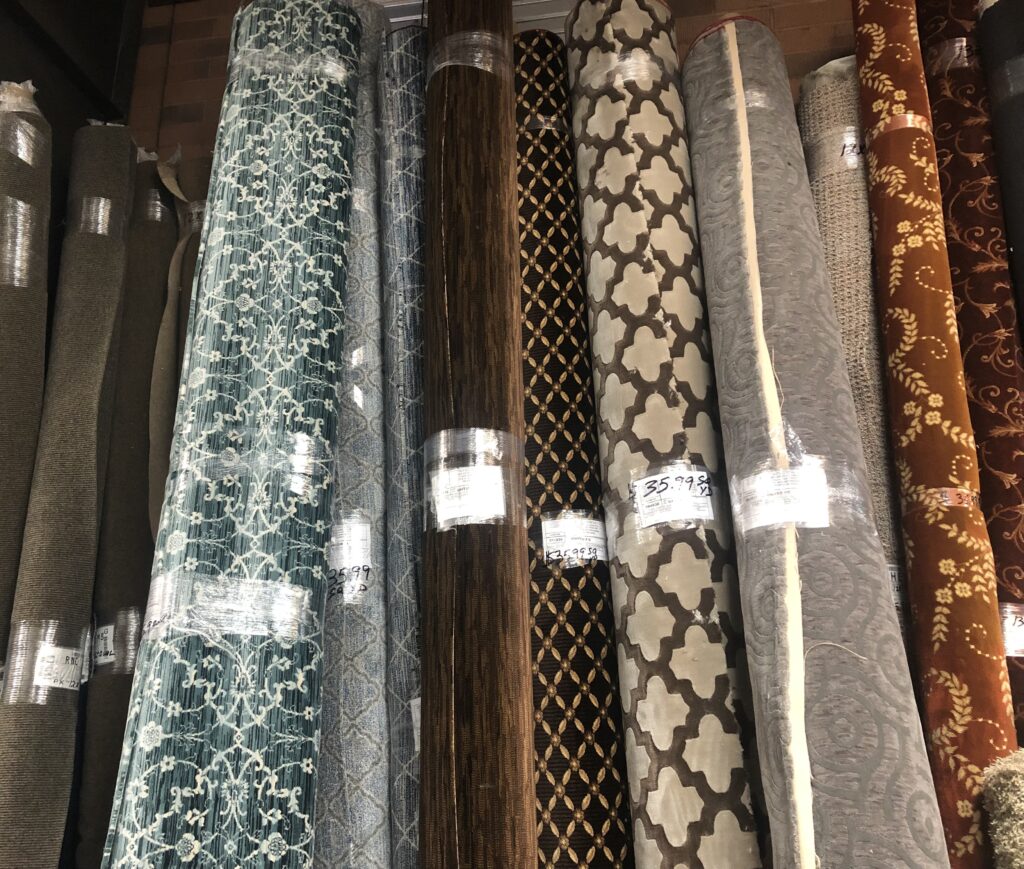 Carpet Closeouts offers a wide variety of custom area rugs that can be made to fit any size space, whether it's a new home or a rented apartment. We would be more than happy to measure and cut rugs of any size from any roll of carpet in our 10,000 square foot warehouse, at a very affordable price when compared to traditional area rug stores. The picture below showcases just some of the material we have in stock, which would be perfect for a custom-made area rug!