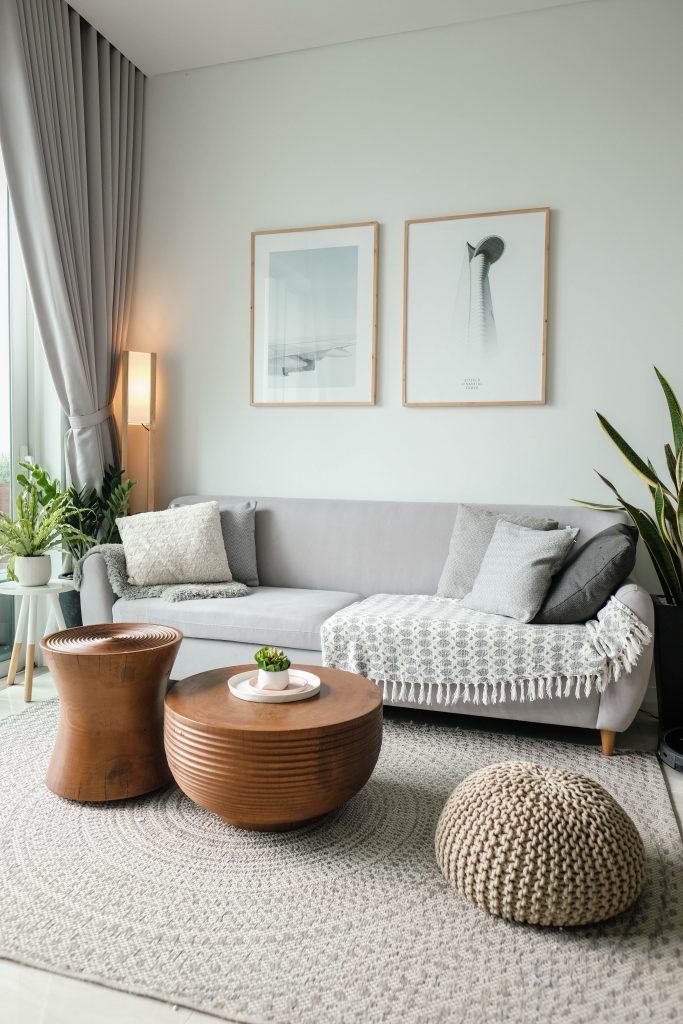 Area rugs are a great way to enjoy the luxury of having both carpeted and hardwood flooring. Plus, they're easy to maintain, and less of a commitment then wall-to-wall carpeting.
Before purchasing your rug, check out these decorating tips to help you find the best rug for your room:
Placing Your Area Rug in the Living Room
When you're browsing for rugs, keep in mind that you'll want a rug that extends under all critical pieces of furniture in the room. You never want to size down, because smaller rugs can make your room look cluttered and smaller than it is.
When laying your rug, make sure that it has a border of exposed flooring that is equal all around the perimeter of the rug. Next, always make sure your furniture pieces anchor the rug with the front of their legs resting on the edges. This combination will help you create balance within the room.
Rugs in the Bedroom
When adding a rug in your bedroom, you have more of a variety to choose from. As a rule of thumb, you can aim to look at rugs that rest about ¾ or 2/3 under your bed.
Ideally, your rug should be large enough to extend beyond the sides of your bed, so when you step down in the morning, your feet don't meet the cold bare floor. Always measure your area before you start your search!
Accessorize with Colors and Patterns
Your area rug is a great way to add pops of colors and patterns to neutral rooms. Area rugs are easy to switch out, so if you end up getting tired of the pattern down the line, you can always replace it.
Where Should You Add an Area Rug?
Area rugs are beneficial to home aesthetics, so they can be added to nearly any room. Area rugs can help you section your room and help guests stay in one area of your home. They also provide comfort to any room and are easier on your joints than a bare hardwood floor.
At Carpet Closeouts, we want to pair you with the best rug for your home. Check out our area rug options online, and give us a call today at 602-493-7700 with any of your questions!