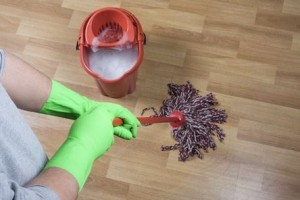 Hardwood floors are beautiful and will be a great addition to your home. But once you have them installed, it's important for you to take good care of them to keep them looking their best. If you fail to do this, it won't be long before your floors are looking faded and beat up, so you should maintain them regularly to prevent dirt, dust, and debris from building up on them. Here are some tips for getting the most out of your hardwood floors by cleaning them.
Vacuum your hardwood floors at least a week.
Nothing takes the shine off hardwood floors quite like dust. Moreover, unless you've found a way to completely eliminate dust from your home, it will find its way to your floor and threaten the look of your flooring. The easiest way to combat this is to get into the habit of vacuuming your hardwood floors. Just make sure you use a vacuum that won't scrape the floors.
Mop your floors with a wood-cleaning product as needed.
While vacuuming your floor will remove the majority of dust that lands on it, you will still need to mop your hardwood flooring from time to time to remove any buildup that your vacuum doesn't catch. In these instances, you should find a commercial wood-cleaning product from a trusted company to get the job done. You're going to want to use a mop that is damp and not soaking wet since too much liquid could do damage to your hardwood floors. When you're done, you're also going to want to dry your floors by hand to remove any moisture.
Avoid scratches at all costs.
While most hardwood flooring is extremely durable, wood floors will scratch if you aren't careful. If you have a floor that is subjected to heavy foot traffic, it's not a bad idea to put down a rug. It's also not a bad idea to use floor protectors or small carpets under any furniture, like chairs, that is moved around on hardwood flooring regularly.
Do you have a question about caring for hardwood floors, or would you like to install new hardwood flooring in your home? Carpet Closeout can help you. Call us at 602-493-7700 today to talk to our team about your hardwood flooring needs.