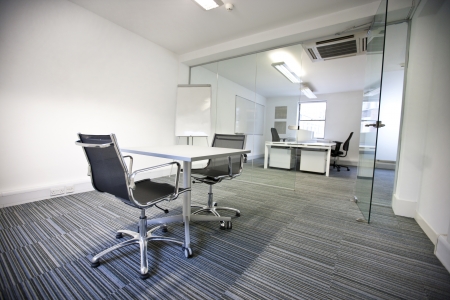 Does your office need new carpeting? Obviously, the carpet's physical appearance needs to be taken into account– does it still look good or not? If visitors have remarked that it's ugly or old and filthy, you might want to think about replacing it. Do you think it's time for something new? Have styles changed drastically since you last replaced the office carpet? Is it just plain worn out?
The Average Lifespan of Carpets
In general, the typical lifespan of an office carpet ranges from three to ten years. If you've got carpeting that's in lighter colors then chances are you're apt to see dirt and stains easier. Carpets with patterns, however, mask dirt and wear so offices tend to keep those a little longer. What about the padding underneath? Maybe it has worn down and needs to be replaced.
Multiple Stains
If you've got a stained carpet you could try putting furniture or filing cabinets over the stains. You could also have your carpet cleaned professionally. However, if you've got multiple stains and they don't come out even after cleaning, then it's time to consider new office carpet. Even the best carpets with stain-resistant finishes lose their finishes over time.
High Traffic Damage
What about wear-and-tear? In high traffic areas you're likely going to see carpet that looks frayed, ripped, or matted. You might also see "bald spots." Wrinkling and unevenness are other signs you might need new carpet. If and when you get to the point where you're using duct tape to hold carpet together, it's time for a replacement.
What's That Smell?
Sometimes a carpet can become so dirty that it'll cause workers to sneeze and get teary eyed with allergic reactions– not good. Sometimes older carpets start to stink, too. If bad odors have permeated into/through the carpet and padding, it's time to check Carpet Closeouts for something new. Pet urine and mold are two stinky things that can ruin carpets!
Modern Look
Finally, styles change and it might be time to update the style of the office which calls for new, up-to-date carpet.
In Phoenix, Arizona, you can get new office carpet at Carpet Closeouts. Please visit us at 17442 N. Cave Creek Road or call 602-493-7700 for more info. We're open 7 days a week.