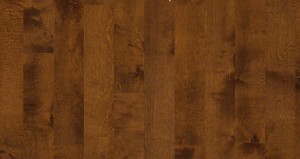 There are many benefits that come along with installing hardwood floors in your home. Hardwood floors will obviously look beautiful and make your home look better than it does now. They will also likely increase the value of your home and make it more attractive to buyers at some point down the road. However, those aren't the only reasons you should consider installing hardwood floors. There are many environmental benefits to doing it, too. Let's take a look at a few of them.
Hardwood floors don't have much of an impact on the world's tree population.
You might think that hardwood flooring would have a negative impact on how many trees there are in the world. But according to the USDA Forest Service, harvesting trees has almost no impact on how many trees are growing in the world at any one time. That's because for every one cubic foot of trees that are harvested for the purpose of creating hardwood flooring, another 1.66 cubic feet of trees are regrown, which significantly reduces the impact of hardwood flooring.
Hardwood floors don't require as much energy to produce as many other types of flooring.
The production process associated with flooring is another thing that you should consider when deciding which type of floor to install in your home. Studies have shown that it takes less energy to create hardwood flooring than it does to create other types of floors that you might install.
Hardwood floors last significantly longer than other floors.
If you care for your hardwood flooring properly, it can last you for well over 100 years. But even if you aren't as diligent as you should be with maintaining your floors, you're going to get a lot of life out of them and you won't have to replace them anytime soon. The same can't be said for other types of flooring. So installing hardwood floors will cut down on the amount of materials used in your home over the years.
As you can see, there are many advantages that come along with installing hardwood floors in your home. If you want to start enjoying them, Carpet Closeouts can help. Call us at 602-493-7700 today, and we can show you some of the hardwood flooring options that we have for you.