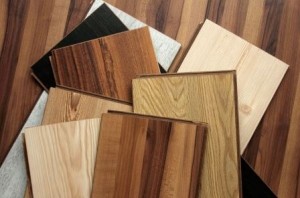 When you put your home up on the market and start trying to sell it, your goal is to make as much money as possible. You can do this by increasing the curb appeal of your home, staging the inside of it, and listing it with a quality real estate agent. You can also do it by having hardwood floors installed throughout your home, especially if you currently have carpeting or cheap flooring in all or most of the rooms in your house. Not only will hardwood flooring instantly make your home look better, but it will also increase the value of your property and encourage potential homebuyers to spend a little bit extra to buy your home.
USA Today ran a report back in 2013 based on data obtained by the National Association of Realtors that proved just how valuable hardwood floors are to a home. That report indicated that more than 50 percent of people would be willing to pay more money for a home with hardwood floors inside of it. Furthermore, those people that would pay more said that they would fork over an extra $2,080 for a home with hardwood flooring. Young homebuyers in particular wanted to see homes with hardwood floors in them as opposed to carpeting.
If you already have hardwood flooring in your home and you are planning to sell it, you will likely reap the benefits of it when the offers start coming in. Nevertheless, if you don't have hardwood flooring and you are looking to sell, you should strongly consider installing it before your home hits the market. You should also work with an experienced hardwood flooring company to pick out the perfect hardwood floors for your specific space. The hardwood floors you pick could make all the difference in the end when it comes to accepting a higher offer from a buyer.
Carpet Closeouts carries a large selection of hardwood flooring, and we can help you choose the hardwood floors that will work best in your home. Check out some of the options that we have in stock, and call us at 602-493-7700 today to learn more about the hardwood flooring we can provide for you.