Vinyl tile and vinyl plank flooring are ideal for business owners as they are affordable, easy to maintain and will stand up to everyday wear and tear.
No matter if you're having these floors installed in an office space or in a business where customers will be walking the floors throughout the day, vinyl flooring will stand up to it all without scratching or wearing down easily.
When you're interested in a durable floor for your business and want something that provides the look of a more expensive flooring materials make sure to choose vinyl.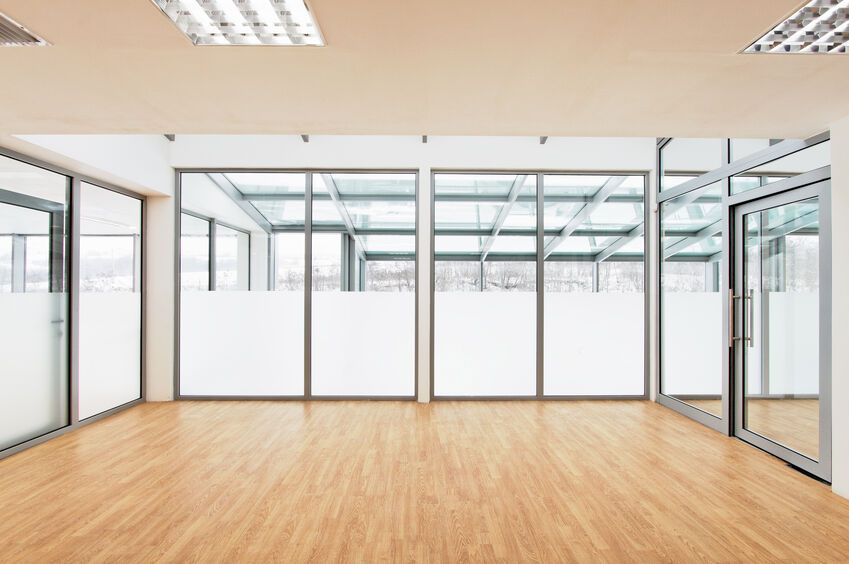 Durable, scratch resistant
Vinyl tile and vinyl plank flooring are ideal options for businesses of all kinds as they will stand up to nearly anything and are great at fending off scratch marks.
No matter if you have employees that use rolling chairs at their desks throughout the day, or you have areas of your business that get a lot of foot traffic from both customers and employees, these flooring options will be able to absorb a pounding while keeping their beautiful appearance.
Easy to maintain
Since these floors do not wear or scratch easily, they are extremely easy to maintain. If any spills should get on them, they can be wiped up easily in most cases without any staining or discoloration.
It is suggested to simply vacuum or use a broom on these floors on a regular basis to clean up any dirt, dust, etc., and they should keep their original look and shine for years to come.
Has the look of more expensive options
One of the biggest benefits of luxury vinyl flooring is its similarity in appearance to more expensive flooring options.
Depending on the style you choose, vinyl tile and vinyl plank flooring will resemble the look of more expensive hardwood and stone flooring.
Since you're probably looking to save as much as you can on the new flooring for your business, while also showing that you care about its appearance, this is an ideal option.
When you've made the decision to get luxury vinyl flooring for your business, we are the flooring team to call upon at Carpet Closeouts.
Located in Phoenix, AZ, we proudly offer a wide selection of luxury vinyl tile and plank flooring from some of the best manufacturers on the market and will be happy to ship to business owners across the country.
Should you have any questions about the flooring options we offer, or you are ready to make a purchase, give us a call at (602) 493-7700 today.