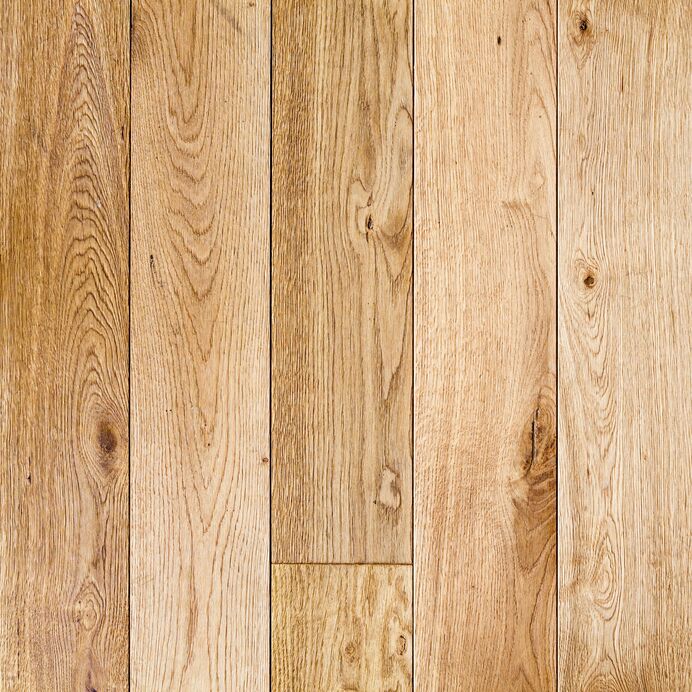 When you're interested in adding hardwood flooring to your home and are unsure of which wood you would like installed, there are several popular options you'll be sure to love.
Whether you select oak, maple or hickory hardwood flooring, you'll be providing your kitchen, family room, bedrooms, hallways and any other space with a beautiful look you'll be proud to show off to all who visit your home. To learn more about these three hardwood floor types, read on.
Oak
Oak is widely considered the most popular hardwood flooring type in the United States, as it is not only a widely available wood type but looks great in nearly any style of home.
It is a durable option that is resistant to dents and scratches, making it ideal for those with pets or young children. It is also an affordable option and easy to work with for homeowners on a budget.
Maple
Maple is another popular wood type that can come in a range of patterns and hardness levels depending on the quality of the wood you select.
It is typically harder than oak and is equally resistant to dents in scratches. To show just how resistant maple is, it is typically the wood type that is used in bowling alleys as it can withstand continuous pressure with ease.
Maple typically comes in light hues of beige, tan or grey and works great in modern and contemporary homes.
Hickory
Hickory is another wood type that homeowners love as it works great in a wide range of homes. It can be seen in more rustic homes, log homes and more.
It offers a strong knotted grain pattern and comes in a wide range of colors to match the needs of most any homeowner.
The hardest of these three wood types, hickory requires very little maintenance and will stand up to any amount of foot traffic and general wear and tear while keeping a beautiful appearance.
No matter which of these three wood types you believe is right for your home, you will need to choose an experienced and reliable dealer that offers a wide selection of hardwood flooring.
In Phoenix, AZ that is Carpet Closeouts. We are a discount hardwood floor dealer that is proud to offer each of these hardwood floor types and more from some of the top brands on the market.
To learn about our available hardwood floors, discount prices and more, we invite you to give us a call today at (602) 493-7700.